93.9 WKYS is the home of the nationally syndicated Russ Parr
Morning Show with Olivia Fox. It's also home to Wrong Songs
DJ Sixth Sense, who spins at the clubs.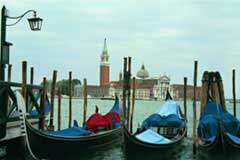 Go to the slammin' Russ Parr website by clicking here!
Weekday Lineup:

6-10am: Russ Parr Morning Show

10am-2pm: Melanie Hunter

2-6pm: Lorenzo "Ice T" Thomas'

6-10pm: The Live Squad

10pm-2am: Cayman Kelly's Redlight Special

2-6am: Alphonso
Fact: Former BET jock Donnie Simpson used to work as a morning show host at 'KYS back in the day!
Fact: KK Holiday of MTV fame used to work as a Live Squad member!